GIVE YOUR iPHONE THE PROTECTION IT NEEDS...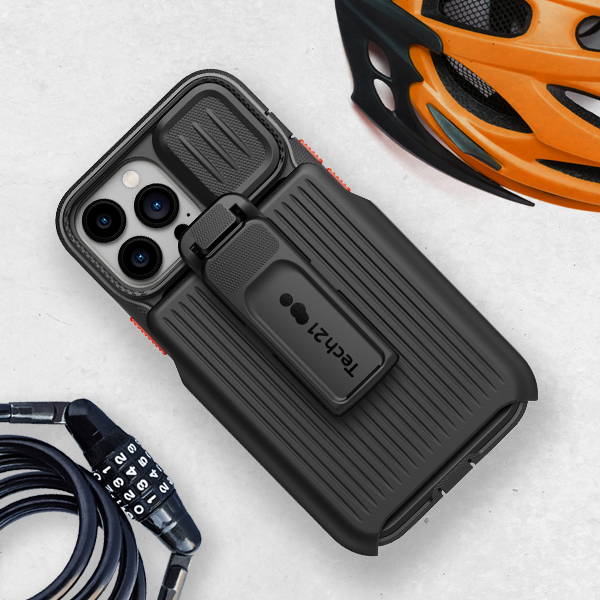 DO PHONE CASES REALLY PROTECT YOUR PHONE FROM DAMAGE?
When it comes to protection, here at Tech21 we are the pioneers but if you're still wondering whether you need that extra security around your phone, how about asking yourself these two simple questions ahead of your next accidental drop: Do you use a phone case or not? How's that working for you?
How bad is it to have a phone without a case? Well, we ALL drop our phones from time to time and as they're so expensive and important, it's worth keeping them safe from damage.
A Tech21 phone case – especially one made with FlexShock, our exclusive and innovative impact material – will put your mind at ease that your essential device won't break, no matter how many times you drop it.
WHY DO WE USE SMARTPHONE CASES?
Our lives are dominated and led by our phones. We use them to keep connected, stay organized, read books and breaking news, listen to music, update our socials and even catch up on the latest bingeworthy TV series. A device this important deserves the finest protection and here at Tech21, we're passionate about this.
From our in-house science and materials team developing and testing the impact absorption of every case we produce (if it doesn't survive 20 drops, it doesn't get made) to our product team developing game-changing elements and creating exquisite artwork, we're so proud of our cases and how they offer unrivalled multi-drop protection.
WHAT IS THE BEST CASE FOR THE iPHONE?

Here, we'll take a look at Tech21's most protective cases...
Made with FlexShock™ for 20ft multi-drop protection

Sliding camera cover and charge port covers to keep out dust and dirt

Advanced antimicrobial technology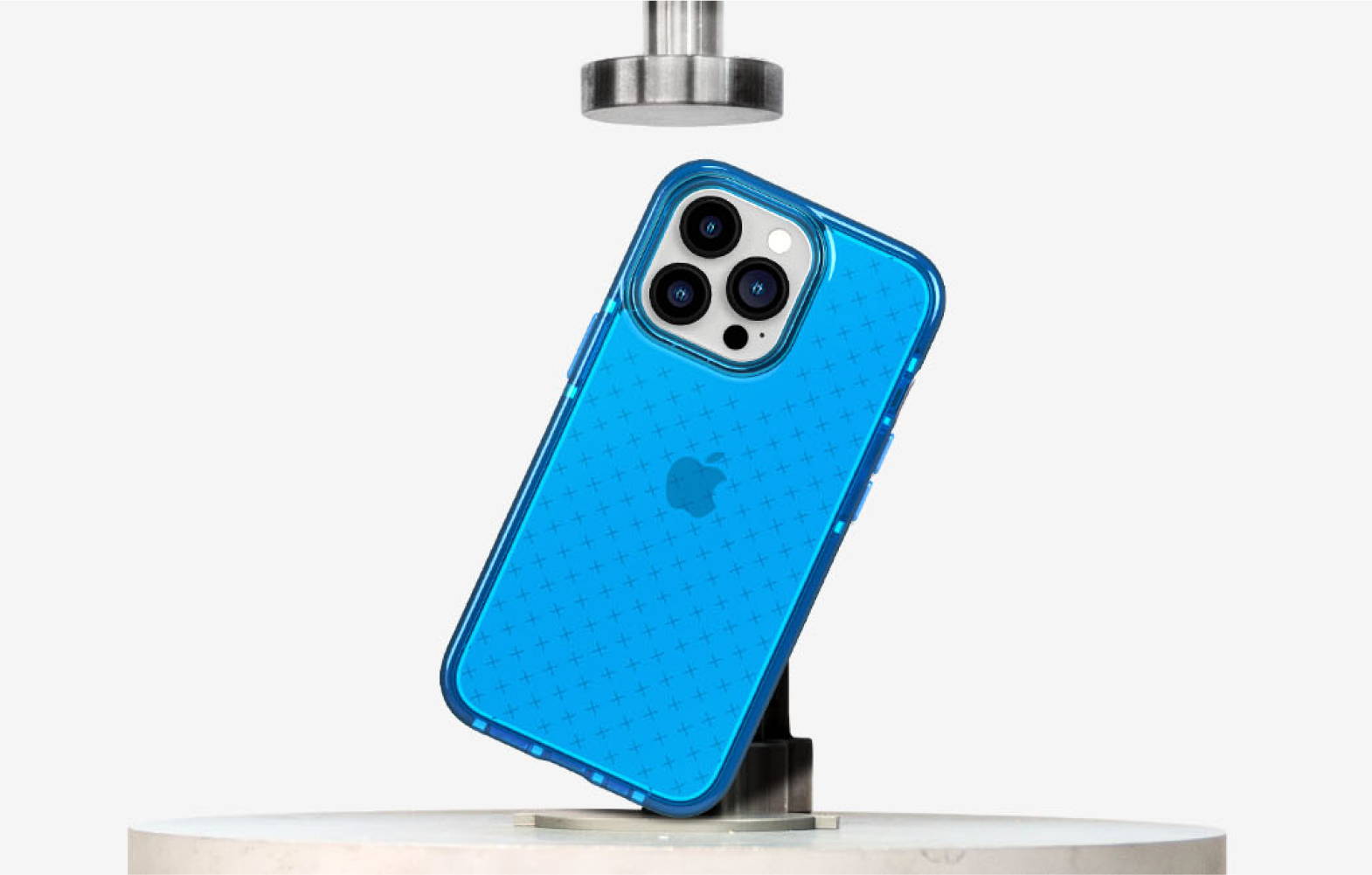 Evo Check, our signature case, has sold millions of units to date and it's easy to see why… Made with FlexShock™, it offers extra protection around all the key pressure points of your iPhone.
Made with FlexShock™ for 16ft multi-drop protection

Mechanical buttons for more responsive control

Advanced antimicrobial technology
Grippy and durable enough to protect your iPhone from heights up to 16ft, Evo Tactile is a smart case. Made with FlexShock™, it's ready for everything the modern world throws at it.
Made with FlexShock™ for 16ft multi-drop protection

Extra grip for an easier hold

Advanced antimicrobial technology
IS IT WORTH BUYING A PHONE CASE?
Does it make sense to have a phone cover? YES! How many times should you change your phone case? That's up to you but with so many stylish and smart cases available from Tech21, we'd suggest mixing things up on a regular basis. Whichever case you choose, it's scientifically proven to protect every element of your iPhone.