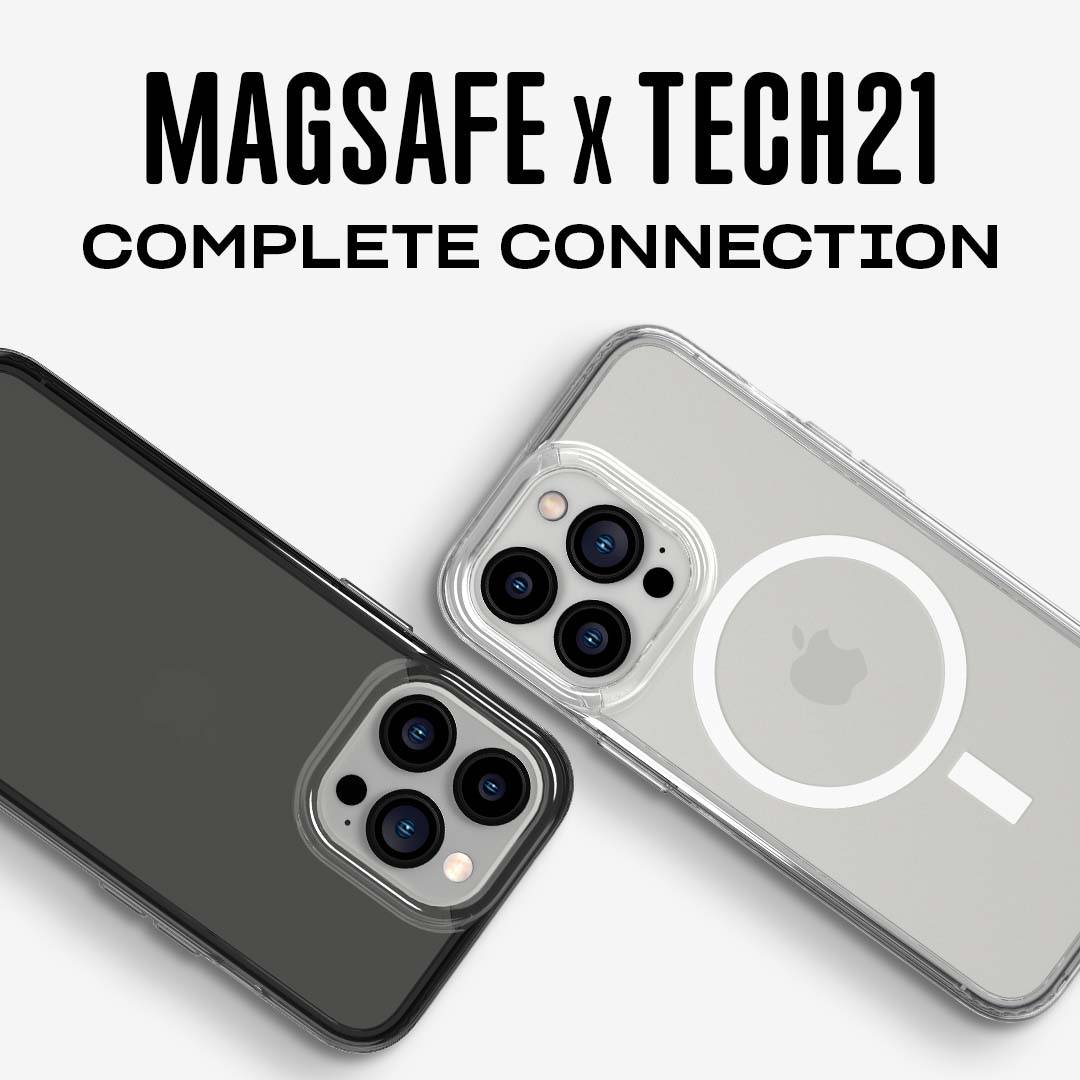 MAGSAFE-FRIENDLY iPHONE CASES
ENJOY THE FULL 15W POWER OF A MAGSAFE CHARGER WITH TECH21
You're now the proud recipient of a brand new iPhone 13 and it's time to think about which case to buy so that the device gets the protection it so clearly deserves. When it comes to buying a phone case, we're aware there are so many options on the table – rugged or flexible, clear or colourful, convenient or classic – but you should also bear in mind how you go about staying fully charged in your day-to-day life.
From eco-friendly iPhone cases to our bestselling Evo selection, our iPhone 13 cases (and iPhone 12 cases) have proven a huge hit and we are ecstatic that so many of you are protecting your new device with Tech21. However, there have been a few questions we've been asked many times and we are pleased to be able to provide clear answers here:
Does Tech21 work with MagSafe?
The answer is YES!
MagSafe chargers are here to stay and it's so important that your case allows you to harness their full power. As you'd no doubt expect, Tech21 has this covered with our selection of MagSafe phone cases. We actually have two types of case– MagSafe Integrated and MagSafe compatible. But what is the difference between these, we hear you ask… We're happy to help.
WHAT DOES MAGSAFE COMPATIBLE MEAN?
As with our iPhone 12 cases, the majority of Tech21's iPhone 13 cases are able to reach the full 15w charge of a MagSafe charger when attached directly. This means our cases will not limit the power of your new iPhone in any way and that you can always stay connected.
WHAT DOES MAGSAFE INTEGRATED MEAN?

Our Evo Luxe, Evo Clear (MagSafe) and Evo Tint (MagSafe) cases have magnets built into the materials of the case so that they work seamlessly with both MagSafe chargers and accessories including card holders. These highly advanced cases mean you can enjoy full 15w charge whenever you're on the go.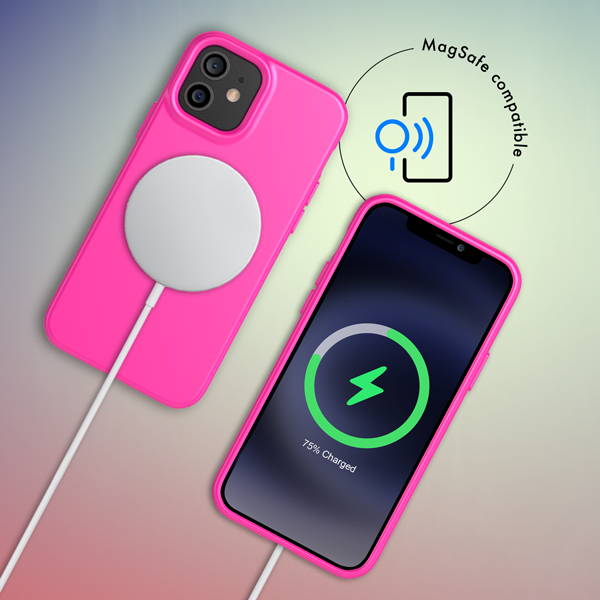 COMPLETE CONNECTION WITH MAGSAFE PHONE COVERS