TECH21 – PIONEERS IN PROTECTION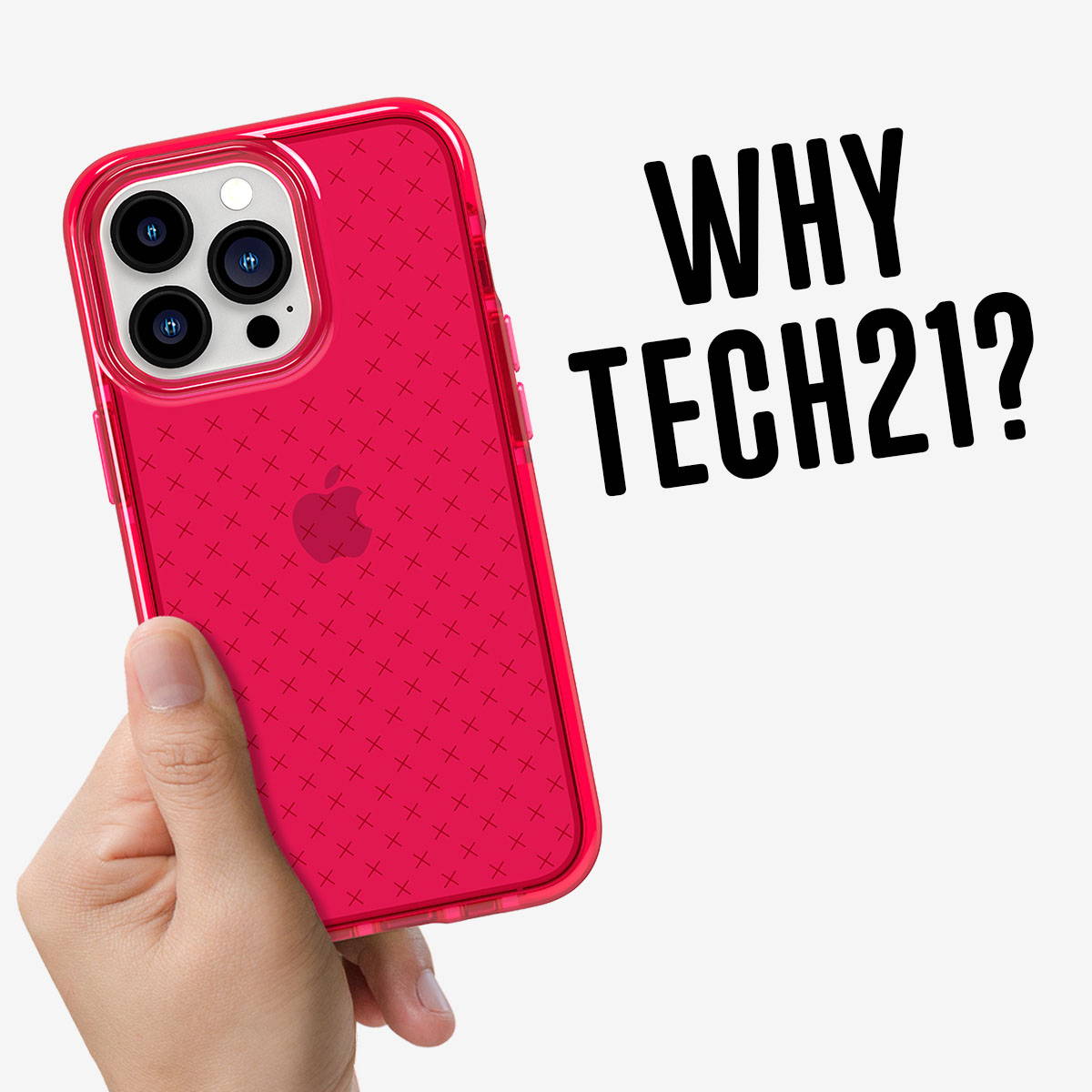 1. PROTECTS – DROP AFTER DROP
Most of us drop our phones more than once. So, by using multiple layers of advanced impact materials, we've designed our cases to protect your phone, drop after drop. And when we say that they protect drop after drop, it's not based on hope or assumption, it's based on results and hard data.
2. SCIENTIFICALLY PROVEN IMPACT PROTECTION
By drop testing our cases 20 times in a bespoke impact testing machine, we capture up to 90,000 raw data points and carry out up to 1.5 million calculations for each drop. This means reliable testing, accurate results and scientifically proven protection that you can trust, drop after drop.
3. DESIGNED TO WORK TOGETHER – PERFECTLY
As trusted partners, we work in collaboration with device manufacturers to design each of our products. By working in partnership right from the start, our products are designed to work perfectly with each of the different devices.
4. LATEST IMPACT MATERIALS
Our material scientists are always improving our exclusive FlexShock™ impact material, so we always offer the most advanced protection.
The world's most effective protection system, ensuring our thin, lightweight cases offer best-in-class protection.
Our patented design can't be copied, so no-one else can match our protection ratings.
Our materials are fully compliant with international material safety standards (REACH and RoHS).
Our patented case design guarantees no interference with your signal quality, Wi-Fi or Bluetooth connections. Our cases are also fully compatible with wireless charging.
9. PRECISION-ENGINEERED BUTTONS
Now 36% easier to press, our buttons feel smoother and even more accurate.
A one-year limited warranty is included with most Tech21 products.
Whether you've picked up one of our brand new iPhone 13 cases or are more of a Samsung or Google fan, Tech21 is the best choice for keeping your phone safe from all the bumps and scrapes of everyday life.